About M.S.C.D.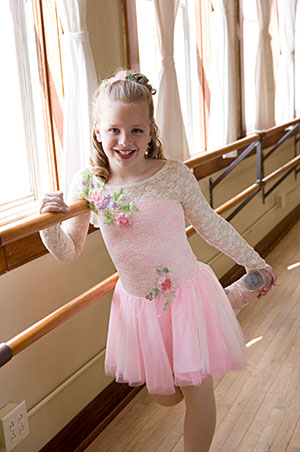 Main Street Conservatory of Dance was established in June of 1998, by Marshfield native Heather Conrad after purchasing Tricia's Academy of Dance from Ms. Conrad's longtime friend, teacher and mentor, Tricia Marion.
M.S.C.D. provides dance opportunities to students of every level, from beginner to pre-professional and from the age of 3 to adult. Out professional staff is dedicated to providing a strong, technique-based dance education to our students in a safe, caring and nurturing environment. We know that this experience will better our students' future- giving them more self-confidence, teaching them the importance of discipline, respect & organization and hopefully instilling a life-long love & appreciation for the art of dance.
Currently in our 19th year, M.S.C.D. offers 90+ classes each week to approximately 600 students from Marshfield and the surrounding area. Housed in Marshfield's former Jefferson Elementary School, our facility features six studio classrooms with sprung "marley" and hardwood floors, floor to ceiling mirrors, viewing areas for parents, private dressing areas for students and ample street and private lot parking.
Thank you for the opportunity to share our passion for dance with your children!